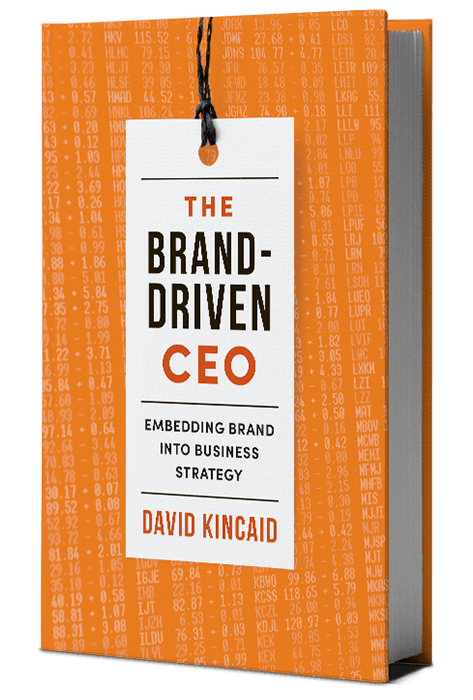 The Brand-Driven CEO: Embedding Brand Strategy into Business Strategy
The Brand-Driven CEO demonstrates how senior leadership can use their brand to align and guide the behaviours, decisions, and operations of their entire organization and drive brand and shareholder value. Author David Kincaid delivers practical assessments and game plans for senior executives and managers across functional areas, clarifying the confusion between brand and marketing management. He introduces the "New 4P's" of brand management: people, process, IP, and partnerships. This paradigm shift equips business leaders with a new approach to managing growth, profitability, risk, and sustainable value creation.

Using real life, current case studies from today's fastest growing and most valuable brands – including Starbucks, Apple, and BMW – this book reveals how big businesses are being led and managed as integrated business systems and not by marketing departments. The Brand-Driven CEO includes criteria to conduct your own brand self-assessment and a step-by-step roadmap that can be applied to help transform your brand and its management.